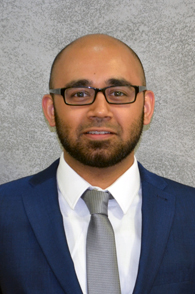 Enam Khan
Audit & Accounts
Enam joined the firm in 2010 and gained his ACCA qualification in 2013. He works primarily with small company and unincorporated accounts. He also prepares VAT and Corporation Tax returns.
Enam is also involved with the firm's IT maintenance.
An interesting fact about Enam: He is actively involved with a local charity and enjoys watching football and documentaries.