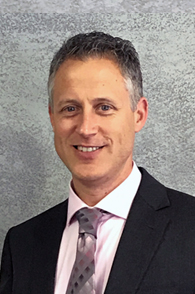 Andy Vanburen
Associate Director
Andy joined us in September 2017 and is a Chartered Accountant (ACA) and Fellow AAT member (FMAAT) having qualified in 1994. He was elected to serve a three-year tenure as Trustee and Director on AAT Council serving 140,000 students and full members, holding positions on the Investment Panel, Resources Board and the Regulation and Compliance Board.
Now returning to practice after several years working in industry as a Financial Controller for a large privately owned company, he brings with him a wealth of knowledge as well as strong commercial experience developed from his challenging role overseeing a diverse portfolio of business activities including accounting, tax, cash flow forecasting and capital investment funding.
Andy has recently completed an MBA graduating in April 2019.  Modules including Strategy, Entrepreneurship, Managing Financial Risk and Strategic Human Resource Management complement his keen interest in finance and business development which he intends to use to help clients grow businesses and meet their objectives.
An interesting fact about Andy: In his spare time he enjoys cycling (a self-confessed MAMIL!) and keeping fit. As a challenge on turning 40 he completed a three-day London to Paris cycle ride as well as the Birmingham half marathon the following month.