Congratulations Andy for completing 425km charity cycle ride in just 24hrs!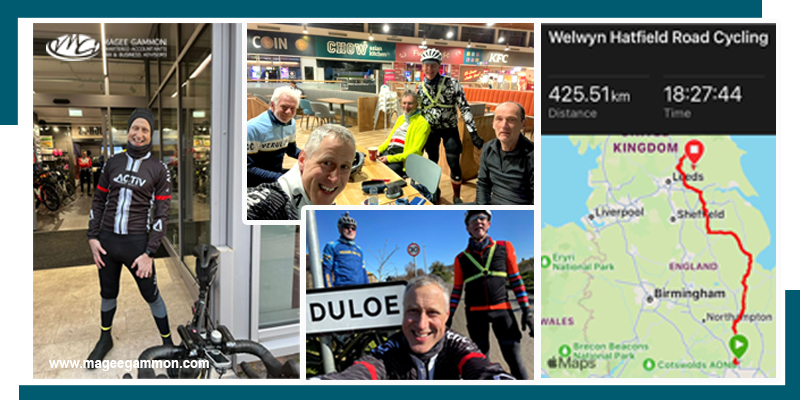 Congratulations to our associate director Andrew Vanburen MBA ACA who along with four other cycle team members managed to complete a gruelling 425km ride in just 24hrs on Friday 7th April, to raise funds for the @Rainbow Centre in Folkestone.
Scraping in at just 6 minutes before the 24 hour cut-off time, with no sleep, exhausted, and somewhat saddle sore he still felt exhilarated to have completed such an epic challenge for this fantastic cause.
Well Done Andy!
If you'd like to donate please visit the Just Giving page https://buff.ly/3KaEVQI