25 year long service award!
CONGRATULATIONS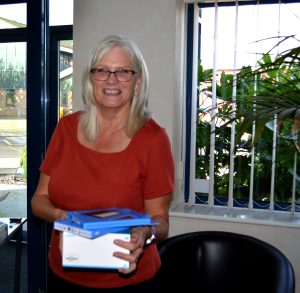 to our lovely Lee Trice who has just received her 25 year long service award.
Twenty five years – where did they go??
Lee (pictured left holding her award gift) commented:
"There have been good days, trying days, harassed days, too busy to breath days and laughing hysterically days but never a miserable day that I can remember"
Well done for achieving this fantastic milestone, and may there be many more to come!